Round 8: The Skywalkers

I had a really hard time getting into this house and I can get into trouble when I'm bored.

Jango: Dear Diary, This has been an interesting week.


My grandpa's second wife is still here and she's lonely. It's sort of sad.


Mom (Stormy) has made some enemies, see Holly Simselves.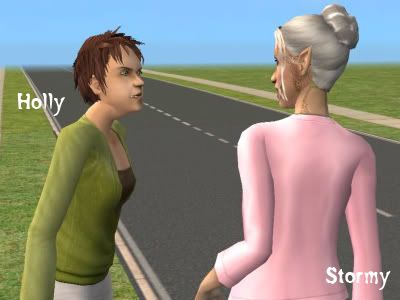 Mom paid her off with a few simoleons and they got along better.


She was very happy.


So Holly turned her attention on a visitor, Parker Jonas.


So Argon and I were doing our homework and...


... Tiny Bach played the piano and...


...and Mom and Dad were chillin'...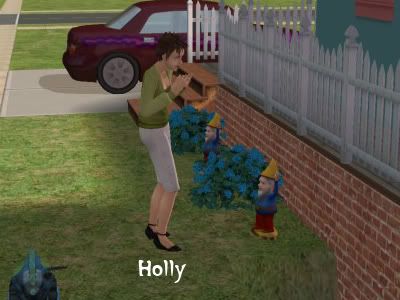 ... while Holly tried to steal our gnome, so much for that pay off.


Once we finished our homework it was time to watch the Yummy channel and see what we could pick up.


Then we heardDad jumping on the sofa from the other room. What a weirdo!


Then he like called someone and next thing we know...


... a cop car showed up


But it was cool, they just dropped off a dog, Dakota.


She can be a bad dog.


But she likes to play with strays,


and learn tricks from Mom.


But then she turns her back and Dakota is sleeping on Claire's bed and...


... chewing up our homework...


... or rolling around in pee.


we had visitors this week too. Quavi came by to see Mom.


Claire spent some time on the phone which seemed to make her less lonely.


Dad invited his friend Gwen over from college.


They talked about this Rachel lady that...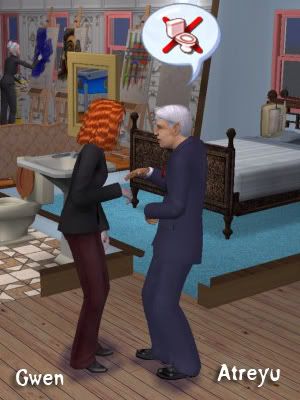 ...had an accident.


Oh and the cops came again.


This time with a boy dog, Fred.


Claire took to him too.


And she got a Womrat, named Fifi.


This week wasn't without it's excitement.


This Kristi lady attacked Mom's friend Quavi.


and lost.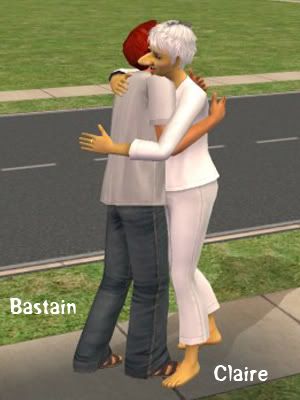 Then Claire had her brother in law Bastain over, that was good for her too.


She also painted protraits of me and Argon.


So did I mention I like Fifi too?


I do and get over it.


Claire was more lonely than any of us thought. She called this gypse to get her a date.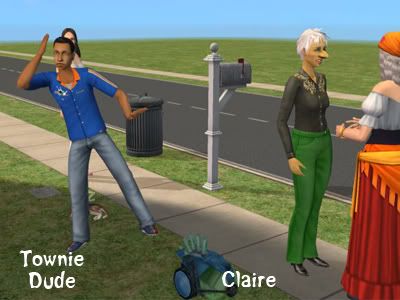 I decided why not, get a date too?


She called up this chick with pig tails. Umm, what kind of teenager wears pigtails?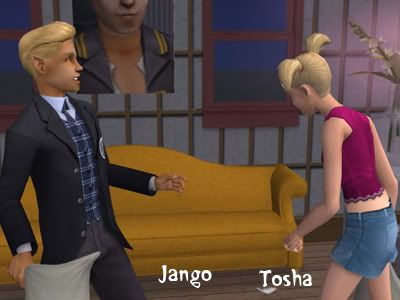 She's fun though.


I think Argon was jealous.


Claire tried to keep his mind off it as much as she could.


Dad was getting bored around here too.


So he decided to start giving make overs.


And who did he start with? My date, Tosha! Man she's HOT now!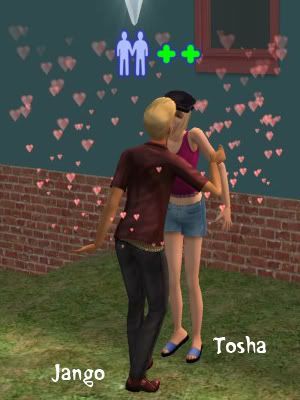 Once I saw how hot she was I just couldn't resist planting one on her.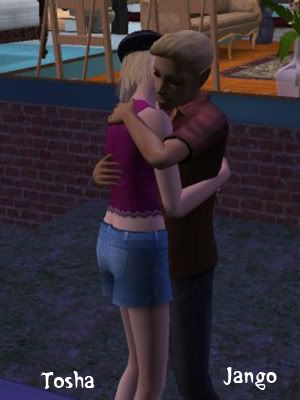 Dad was even brave enough to let Gwen give him a make over.


Then how does he return the favor?


He messes her's up.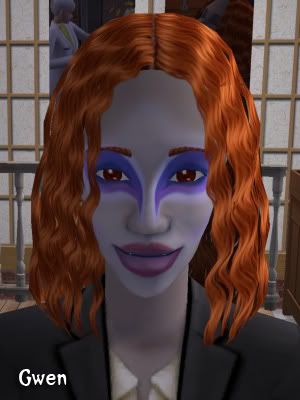 Although I thought it was sorta cool.


Fred didn't though, he started chasing her around the living room.


Claire and Stormy thought it was funny.


So I was getting all skilled up for college and I needed a few more so...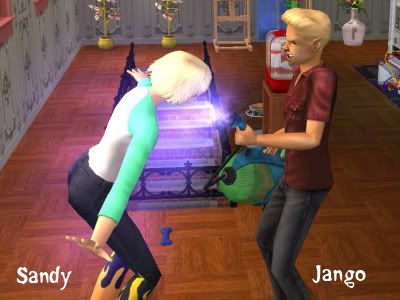 I zapped this Sandy lady to get some of her's.


It's alright though, she isn't very nice.


I really started to worry about Claire when I saw this, but then someone told me she was just teaching Dakotas how to play dead.


Ut-Oh I think Argon was just looking and trying to read this.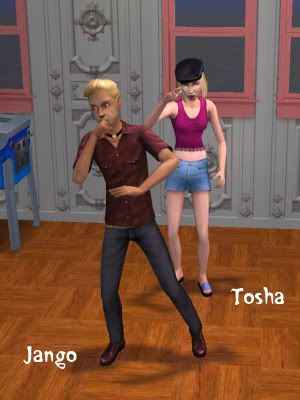 Anyway, Tosha likes the deaf beats I try to lay down.


Grandma Amanda showed up late in the week and scared Aunt Lexi.


I guess Sandy didn't take being zapped too well. She's going around saying she's Zoro now.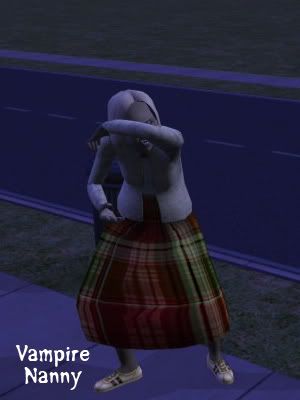 This creepy vampire nanny stalked by the house tonight. What a weirdo!


Then this fight broke out!


Wait what is this?


Well that's it, tiem to play toss the gnome!