Round 8: The Bachs (Bastain)
Overflow
*Note: I downloaded the Snagit trial part way through and I'm not used to having to worry about the controls in the pictures, so sorry, but oh well*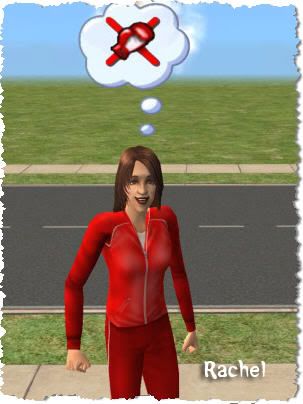 Sim Rachel: Hi everyone and welcome to Bach household. I just ventured over here from Prosperity Point to visit my favorite poker hall. I think I shook that pest that keeps calling me a sim so I'll clue you in on all the fun around here.
Matthew and Barrymore were really upset that their dad was kissing their mom, although I really don't know why. Humm, interesting.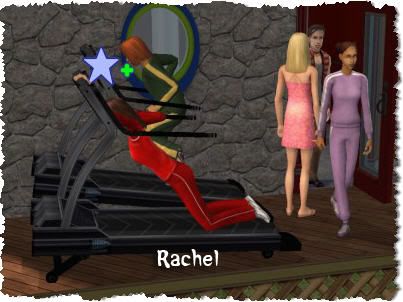 Oh yeah, there I am on the treadmill. I have to do that a lot. I still fall down too.
*Simmer's note: I actually did that once and I don't recommend it especially if you like skin on your knees.*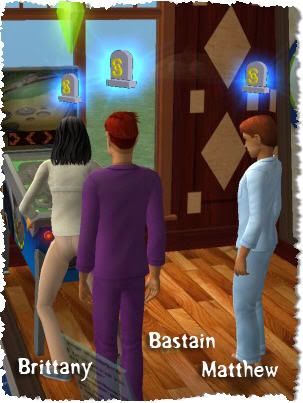 Ranger's death really benefited this family, not that they needed more money.
Bastain decided to get a dog to get back in his family's good graces.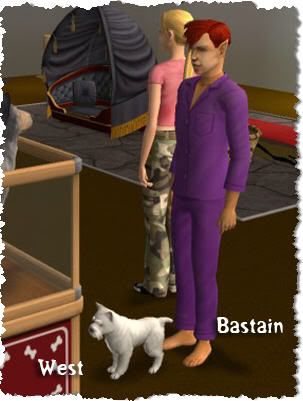 This is West. He's a West Highland Terrier or a Westie.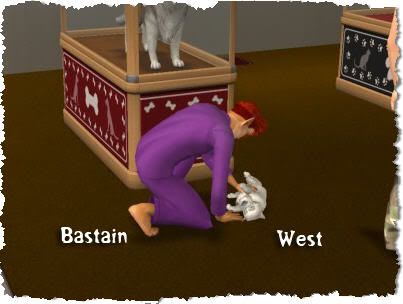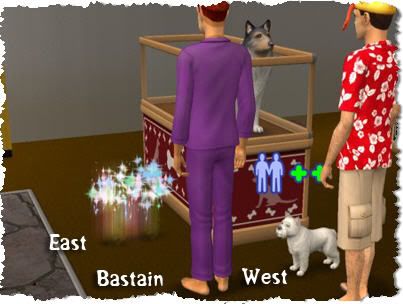 Bastian didn't want West to be alone, so he got a girl too.
Meet East.
East meet West.
Here's Brittany back at the house. I told her not to eat the cheesecake, but she didn't listen.
I think Bastain was being a little too critical of Barrymore. He is just a kid.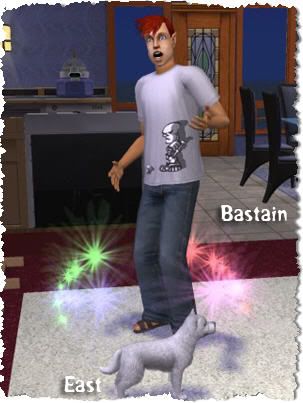 So then Bastain became an old man.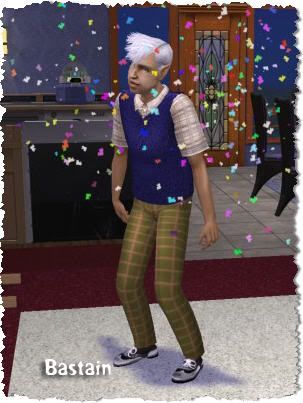 Interesting clothing choice.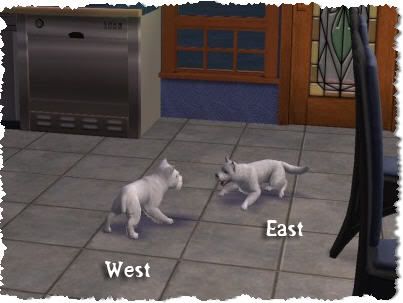 East and West started to warm up to each other.
Bastain is a good father now that he has his 5 top level businesses he has time to help his kids with their homework.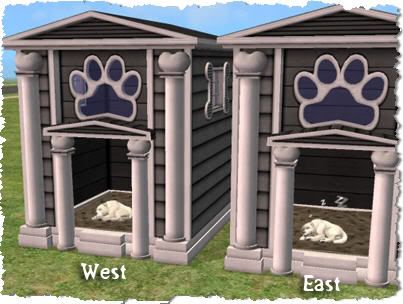 Tuckered out pups.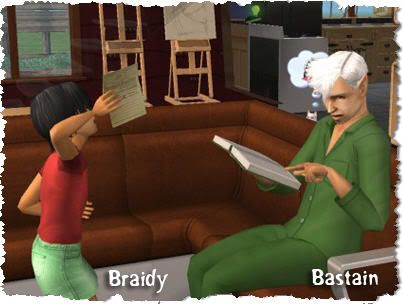 That studying paid off. I swear Bastain cheered a few minutes later.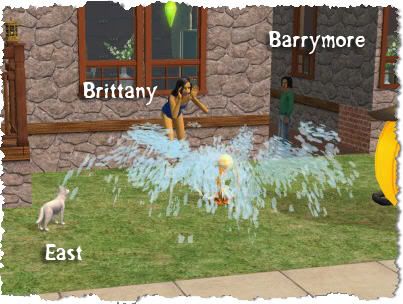 The dogs loved the wiggle thingy. They never needed a bath, they'd just go out and get clean themselves.
Here's Brittany in labor, something she knows a lot about.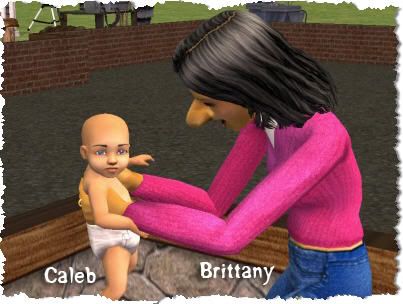 Meet Caleb and...
Keenan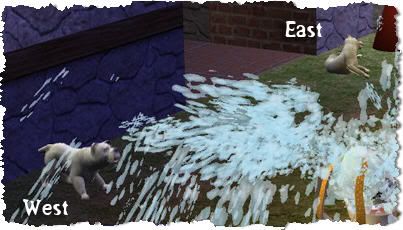 The dogs really didn't care about the new babies as long as they could play in the wiggle thingy.
Bastain took to taking care of the teaching the dogs tricks.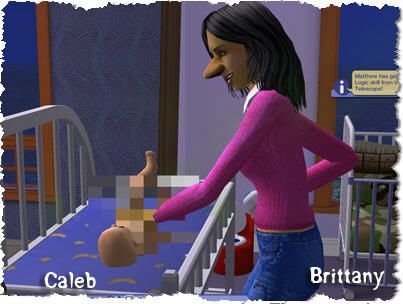 While Brittany took care of the babies.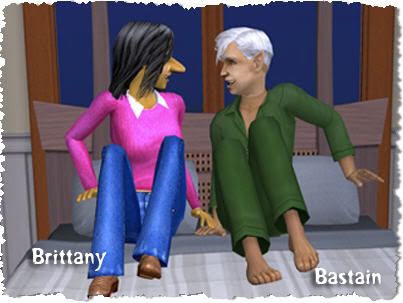 Turns out she wants some more too. Two to be exact.
Caitalin (Day) Skywalker came by to help out too.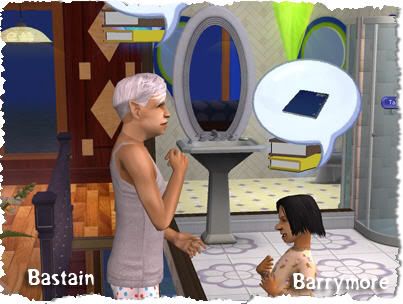 More helping with the homework.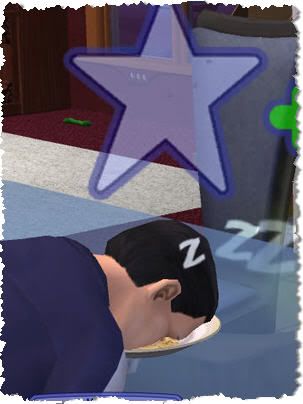 I think this is Kennedy Cox, not sure. He spent 24 hours with is face in the plate of Chicken Fettichini Alfredo.
Matthew new the house was getting full so he called for his college scholarships.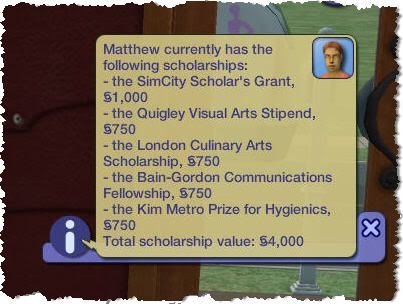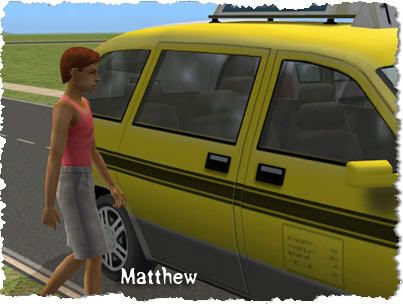 And went off right away.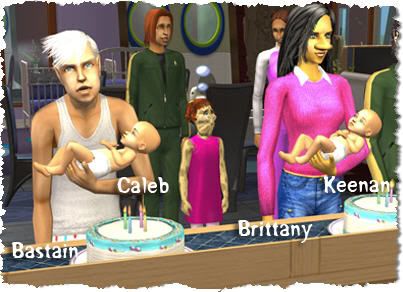 Time passed by quickly and it was soon time for the twins to be toddlers.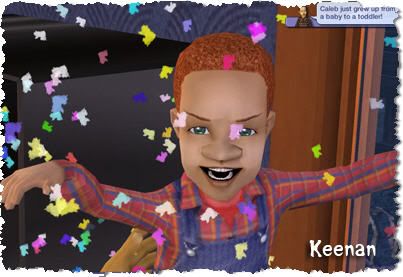 Keenan is the second kid to get the Morreli nose.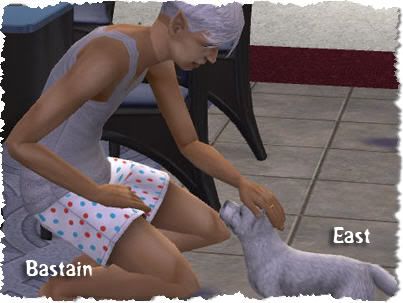 Bastain sure does dote on those dogs.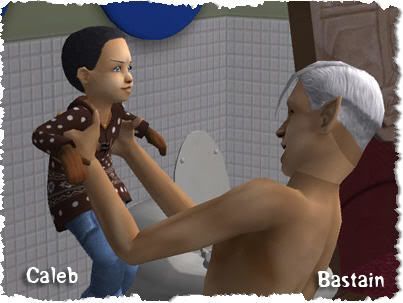 But he dotes on the kids too. That's the nice thing about being self employed.
Braidy keeps working on her skills.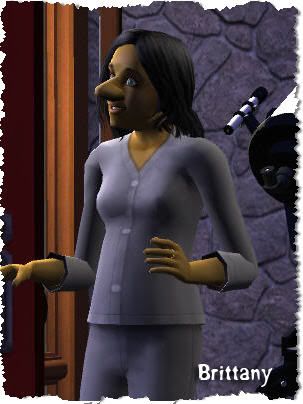 And Brittany was not surprised to find out she was expecting again.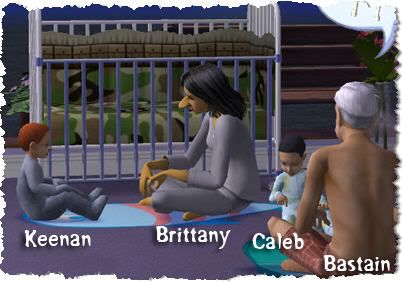 With being pregnant so much Brittany didn't have to go to work at all this week.
So both parents helped the boys with their skills.
Barrymore got his report card...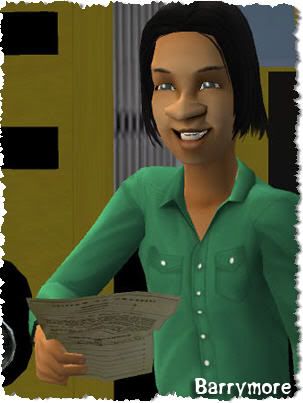 ...and he nailed it! First A+ for him!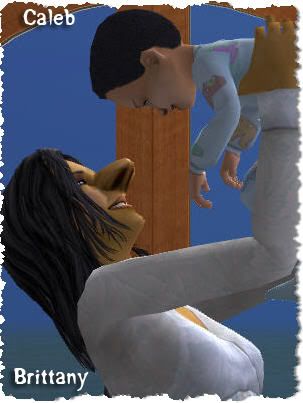 Can anybody see Brittany's brain through her nostrils?

Both boys must like money like their pop.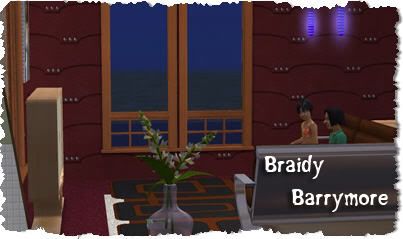 Braidy and Barrymore like to watch the Yummy Channel together.
East and West really started to like each other.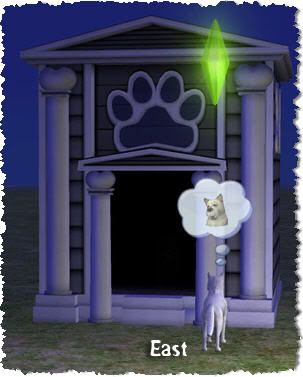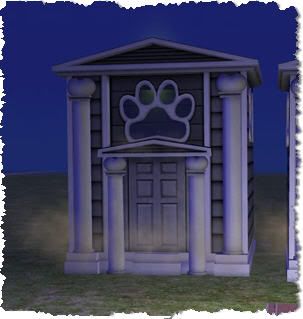 A whole lot I guess.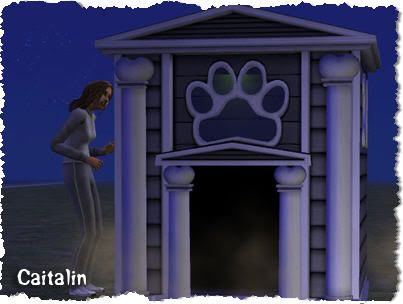 Caitalin, it's rude to watch. Don't you know that?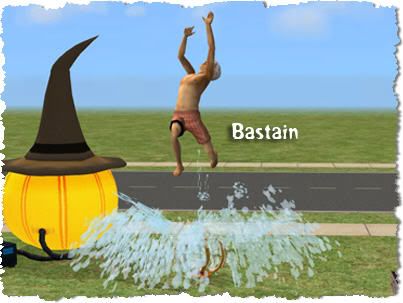 All the years playing in the lawn sprinkler, I never got air like that.
Awww... these two still can't get enough of each other.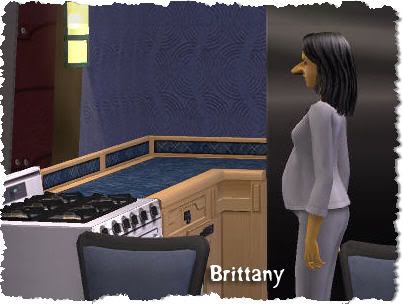 Looks like Brittany is baking. I wonder what she could be making?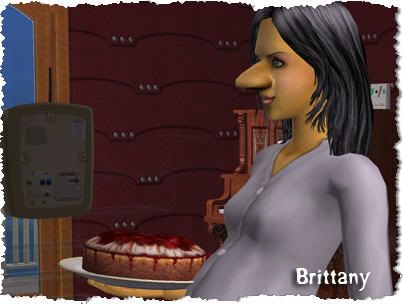 What else? Really?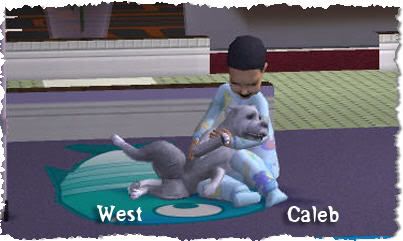 Caleb loves to hug the pups.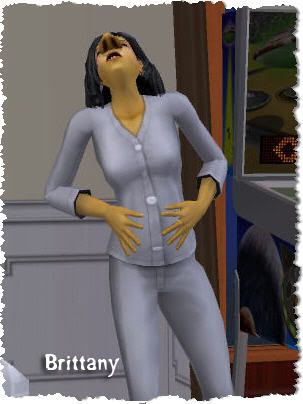 Oh there's a good up the nose shot. I mean, before too long it was time for some more babies.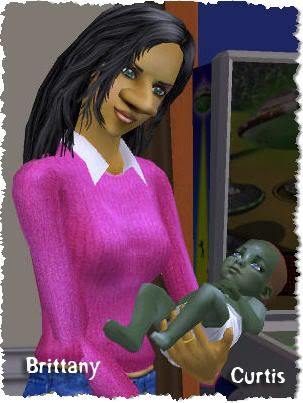 Welcome Curtis &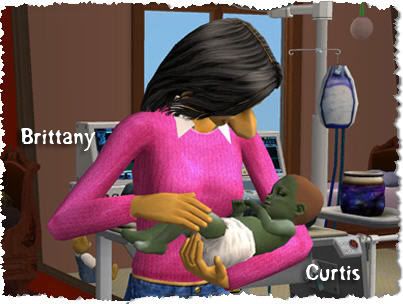 Wait, that's Curtis again. What is happening?
Bastain is so happy to be a father again, he and Braidy are dancing with joy. They got so caught up, poor Curtis got put on the floor because...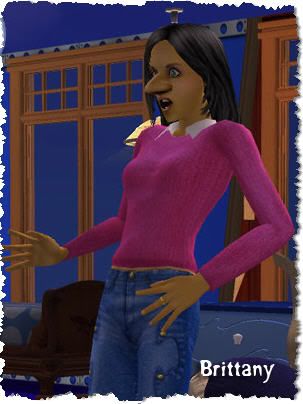 ...Brittany's in labor again. I knew that was coming.
Here's Karoline. Baby number 10!!!
*Simmer's note: interesting fact I brought 7 of their 10 children into the world. Also Wen was playing with some sims' genetics awhile back and I just now got this green skin tone in my game, so presto there it is. I was SHOCKED!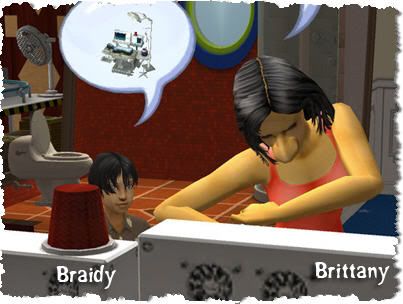 Well right back to it, Braidy needs those scholarships.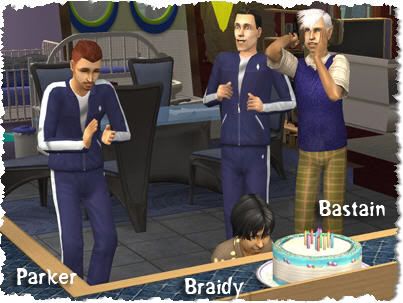 Good thing too, it's Braidy's Birthday.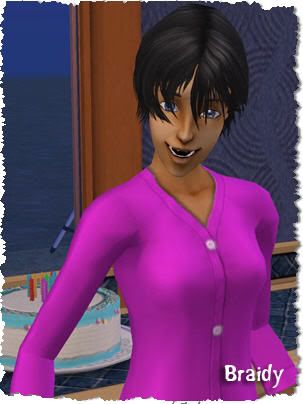 Oh and what a lovely young woman she has become.
Looks like lots of babies in her future too.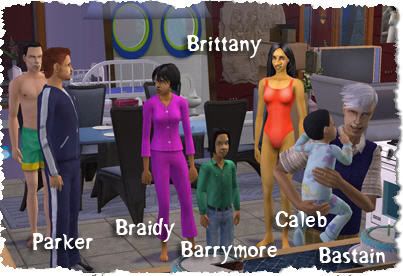 Oh Braidy, I know it sucks to have to share your birthday with your little brothers, but what are you to do? At least you get a birthday unlike some people I've read about.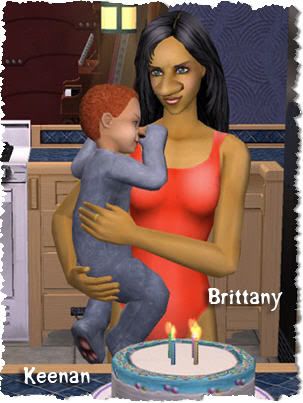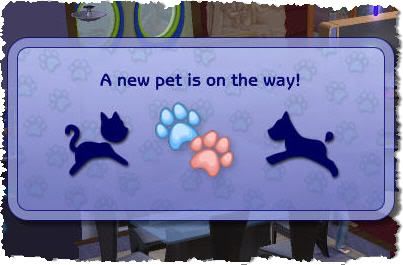 Shortly there after the 11th household member arrived!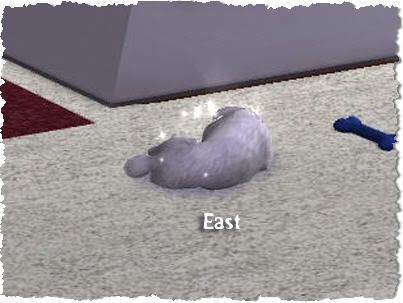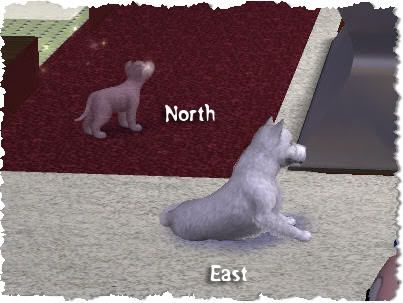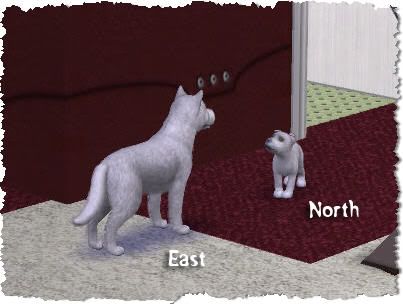 Meet North. Isn't she cute!?!?!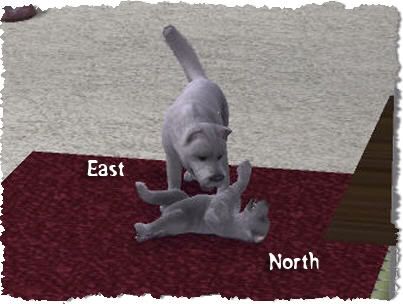 Everyone loves her.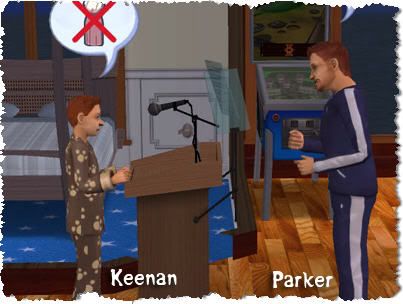 Everyone in the house was busy with the new puppy or the babies, so Keenan asked Parker Jonas to help him with his speech.
More adorable pictures of North.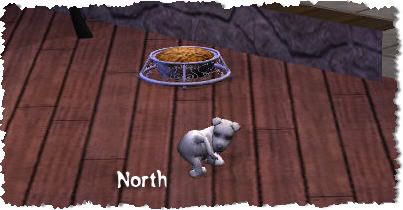 The babies and North were sleeping so everyone took to skilling. From left to right: Bastain helps Caleb learn cooking skills, Brittany helps Braidy with her mechanical and Parker continues to help Keenan with his speech.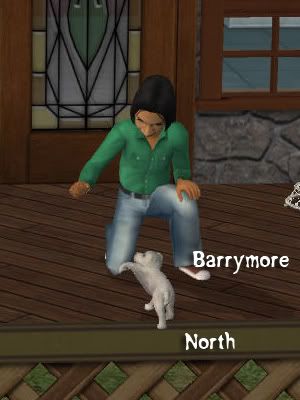 While Barrymore plays with North
*Simmer's note: Can you tell North is the first puppy I birthed in the game? I just can't get enough of her.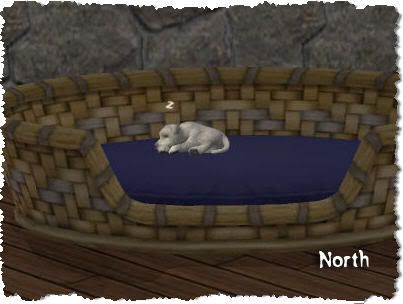 Apparently North wants to have a singing career.
This is Orchid. She's new to the hood too. Look at her beautiful skin.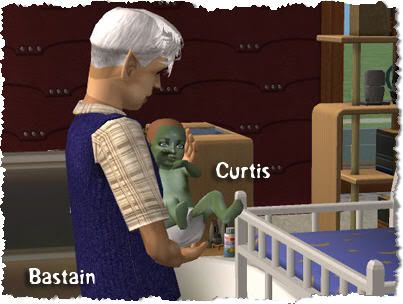 Didn't want you to forget about the babies with all the puppy pictures.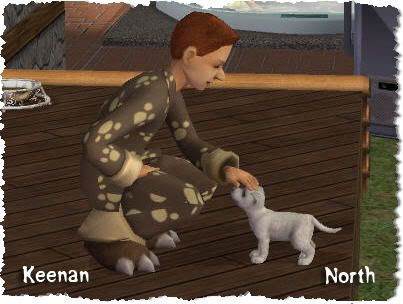 More puppy love.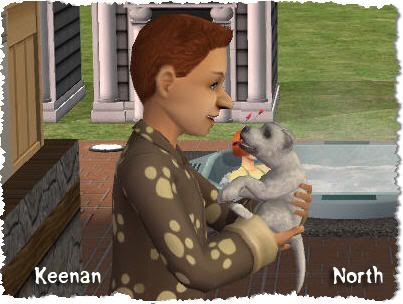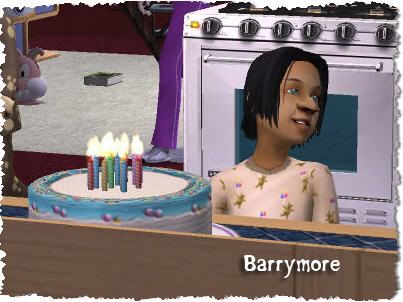 Now it's another 3 person birthday. First is Barrymore.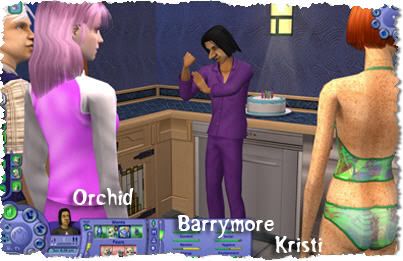 What a handsome young man.
And the twins.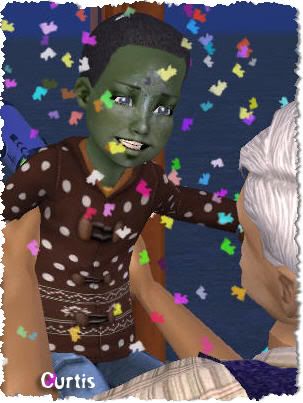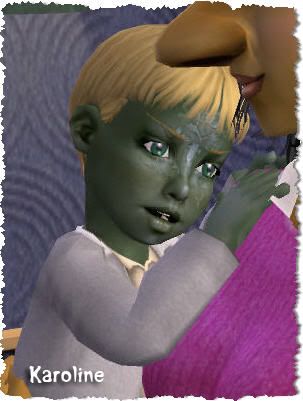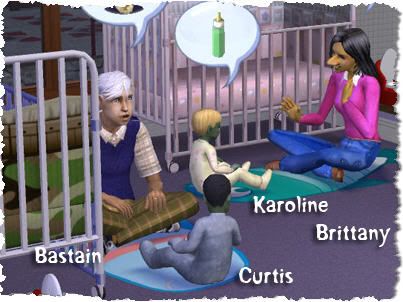 Time for some more tag team teaching.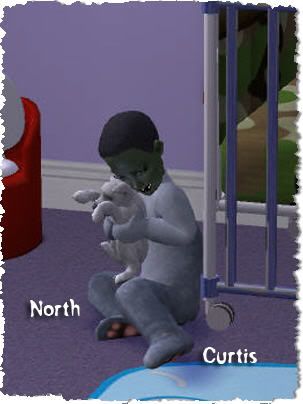 And another baby loving the pup.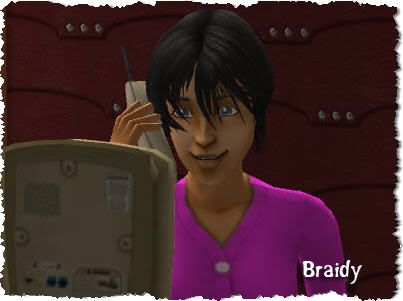 Here's where we'll leave The Bach family. With Braidy calling for her scholarships.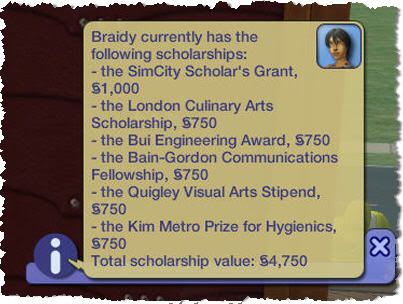 Not bad. She's ready to go, but she'll hang out for the moment to help out the the babies.
Well it looks like there's a new poker game starting, gotta run. - Rachel
Gotta love bloggers pictures. I don't know about you, but I don't drive like that.